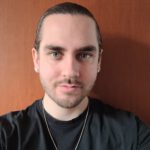 Martin Arkesteijn, MSc Student, Internship
Martin obtained his HBO bachelors at Hogeschool Rotterdam in Biology & Medical Laboratory studies with a minor in molecular biology. He finished that with an intership at the Leiden Institute of Chemistry with the Biosyn research group under Amber Barendrecht and Sander van Kasteren. Here he did research into harnessing and adapting the activity of the cytokine TNFalpha into something suitable for cancer treatment. He is currently doing a masters in biology at Leiden university, specialising in molecular genetics and biotechnology. During this internship his project will entail studying the interactions between microbes and plants aiming to improve the saline tolerance of those plants, translating such activity to model and crop plants and identifying unknown biosynthetic gene clusters related to this activity.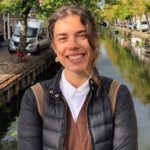 María Negre, MSc Student, Internship
María studied a BSc in Biotechnology at the Universitat de València  (Spain), There, she was able to do an internship at the Institute of Molecular and Cellular Biology of Plants (UPV-IBMCP) focusing in the Biological development of plants. Her final bachelor project was in Microbiology and the study of the implication of RtxA1 toxin of the bacterium Vibrio vulnificus in the activation of a cytokine storm in humans. Now, she's doing a Msc in Biology on the specialisation of Molecular Genetics and Biotechnology and starting an Internship at Carrion Lab working answering the question what makes an endophyte an endophyte?"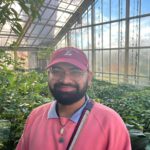 Zaki Lakhpatwala , MSc Student, Internship
Zaki obtained his BSc at Rijksuniversiteit Groningen in Molecular Life Sciences and is currently a MSc student at Universiteit Leiden in Molecular Genetics and Biotechnology. He deployed synthetic biology techniques to study the production of secondary metabolites from silent biosynthetic gene clusters in the filamentous fungi Aspergillus niger during his first MSc internship and is now a part of the Carrion Lab attempting to establish a synthetic bacterial community with the aim of conferring drought resistance in tomato plants.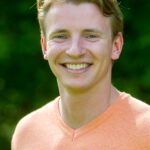 Tino Hoeksma, BSc Student, Internship
Tino is a third-year biology bachelor student at Universiteit Leiden. He has a broad background in synthetic and molecular biology due to his participation in the iGEM competition in 2022 with the Leiden team. This team made Bimetallic nanoparticles for a novel form of cancer treatment. He also did an extracurricular internship regarding ORCA genes in the plant Catharanthus roseus to broaden his interest in plant biology. He is now very excited to start his internship at the CarrionLAB where he will research if we can harness the Salicornia europea microbiome for crop protection.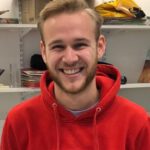 Jelle Bosman, BSc Student, Internship
Jelle is a third-year biology bachelor student at Universiteit Leiden. During his second bachelor year he did Anthropological research for 'The Weather Makers',  with the topic: How to include Bedouin people of the Sinai desert in regreening projects of the weather makers. The same year he concluded his evolutionary fecundity research in Tribolium castaneum in collaboration with professor Marijn van der Zee, where he aimed to find out if developmental time has a trade off in the life-span and fitness of Tribolium strains. For his bachelor internship he joins the CarrionLab where he will research if we can use Salicornia europaea for soil remediation to improve crop growth.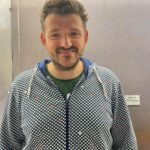 Edis Sepo, M.Sc., Bioinformatician
Edis studied Biology and Medical laboratory sciences at the Inholland University of Applied Sciences in Alkmaar (Netherlands).  In pursuit of his interest in biology, statistics and computers, Edis started a bioinformatics master at the Vrije Universiteit Amsterdam. In June 2020, he joined the Carrion lab for his final internship on the subject of differential response to fungal infection in root-associated microbiome. Now, Edis is working as bioinformatician at Carrion and Raaijmakers labs. 
María Victoria Berlanga, PhD candidate (Guest)​
María studied Biology and is doing her PhD at the University of Málaga (Spain). Her research is focused in understanding how extracellular matrix of Bacillus subtilis modulate the beneficial interaction between the bacteria and host plants. She is using a multidisciplinary approach using metabolomics, transcriptomics and molecular microbiology techniques, under the supervision of Prof. Diego Romero and Dr. Carlos Molina. She is a rotation student from the Cellular and Molecular Biology Program of the University of Malaga.
Will Harley, MSc student, Internship
Will studied biology at the University of Bristol before doing an MSc in Bioinformatics and Systems Biology at Universiteit van Amsterdam and Vrije Universiteit Amsterdam, during which he undertook his thesis project in metagenomic analysis for research into suppression of fungal disease of plant roots at Leiden Universiteit and NIOO.
Luisa M. Arias, BSc, Student assistant
Luisa studied Biology at Universidad del Rosario, in Bogotá, Colombia. With her thesis, she characterized the gut microbiome of triatomine insects, known vectors of Chagas disease in the tropics, under the supervision of Dr. Juan David Ramírez. In February 2020, she joined the Molecular Genetics and Biotechnology MSc programme at Leiden University, (The Netherlands). For her internship project, the group of Metagenomics and Plant-Microbe Interactions (Carrión lab) welcomed her with open arms and the ambitious project of developing MicroLife: a tool for microbial lifestyle characterization and prediction.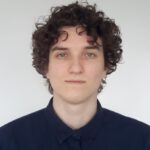 Tijn Stijger, BSc Student, Internship
Tijn is in his third and final year of his bachelor's in biology at Leiden University. He recently finished the minor Molecular Biotechnology where he already gained some theoretical knowledge on plant-microbe relationships in crops. For his thesis he will screen 146 soil bacteria for beneficial properties that alleviate heat, drought and salinity stress in Arabidopsis thaliana. This internship will provide a strong foundation for his upcoming master 'Molecular Genetics and Biotechnology'.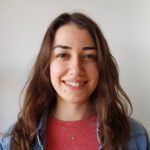 Hazar Ulusoy, MSc Student, Internship
Hazar studied Molecular Biology and Genetics in Koç University, in Istanbul, Turkey. During her BSc she was part of the Biotechnology and Circadian Clock Lab for 1.5 years, where she contributed to the characterization of a novel photolyase in V. cholerae. Later she started her MSc in Biology in Leiden University with the specialization Molecular Genetics and Biotechnology. She joined Carrion Lab in November 2020, where she is currently working on her project focused on lifestyle prediction of Mycobacterium spp., using MicroLife for bioinformatic analyses and transcriptomics to show that MicroLife pipeline is a useful tool to classify bacterial lifestyles.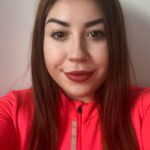 Rebeka Branda, MSc Student, Internship
Rebeka has studied General Biology at University of Maribor, in Slovenia. There she worked on optimization of bio-assays for detection of cytokinins for Amaranthus tricolora and Triticum sp.  She started her journey in Leiden University in 2020, when she joined the Molecular Genetics and Biotechnology track. She worked in Rozen Lab, where she was using experimental evolution for single strains with a multigenerational approach and tried to prompt soil suppressiveness towards Rhizoctonia solani. After that she joined Carrion lab and will be working on endophytic bacteria.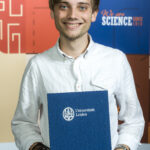 Jip van den Berge, MSc Student, Internship
Jip studied and obtained his Bachelor in Biology at the University of Leiden, the Netherlands (2021). For his thesis he studied the actinobacterium Streptomyces coelicolor and its growth and morphology under different sugar concentrations, using confocal microscopy. This research was conducted under supervision of Dr. J. J. Willemse. Jip will support Xinya Pan in her research as an intern of the Biology Master 'Molecular, Cellular and Organismal Biology', looking at endophytic bacteria in crops.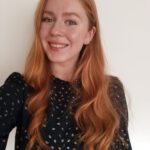 Simone van de Zande, MSc Student, Internship
Simone obtained her BSc in Biomedical Sciences at Maastricht University and is currently both a third year BSc student Business Analytics at VU and a second year student in the MSc program Bioinformatics and Systems Biology at VU/UVA. She is performing her MSc internship at Carrion Lab where she studies the microbiome composition of tomato plants to investigate the changes over various life stages as well as the difference between wild and domesticated relatives.