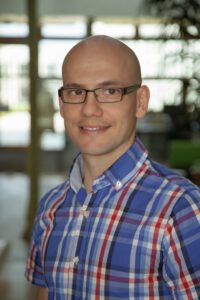 Víctor J Carrion, PhD, Assistant Professor
Víctor studied Biology and did his PhD at the University of Málaga (Spain). During his PhD he used molecular microbiology techniques to characterize virulence factors in Pseudomonas syringae, under the supervision of Prof. Antonio de Vicente and Prof. Francisco M. Cazorla. In October 2012 he joined the group of Prof. Jos M. Raaijmakers, at the Wageningen university and later at the Netherlands Institute of Ecology, in Wageningen (The Netherlands), where he studied how the endophytic microbiome can protect plants against fungal diseases. Since September 2020 he leads the group of Metagenomics and Plant-Microbe Interactions at Leiden University.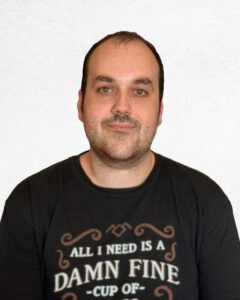 Adrian Pintado, Postdoctoral Researcher
Adrian studied Biology and did his PhD at the University of Malaga (Spain). During his PhD project, developed under the supervision of Prof. Dr. Cayo Ramos, focused on the identification of novel pathways for auxins production and analyze the role of auxins as a signaling molecule in the phytopathogenic bacterium Pseudomonas savastanoi. In January 2021, Adrian joined Carrion Lab as a Postdoctoral researcher to study how microbiome can protect plants against abiotic stresses.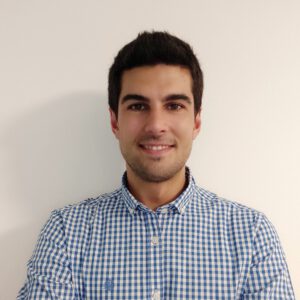 Miguel Rodríguez González,

Postdoctoral Researcher
Miguel studied Pharmacy and did his PhD at the University of Granada (Spain). His PhD project was based on the ability of bacterial strains isolated from hypersaline environments to enhance crops production under biotic and abiotic stress, under the supervision of Drs. Inmaculada Llamas Company and Inmaculada Sampedro Quesada. Since April 2022, Miguel joined Carrión's Lab as a postdoctoral researcher to study the role of microbiomes in improving salt tolerance in crop plants under the frame of Marine Biodiversity as Sustainable Resource of Disease-suppressive Microbes and Bioprotectants for Aquaculture and Crop Diseases (MARBLES).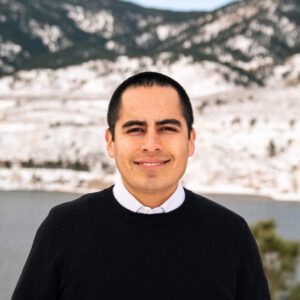 Hugo Pantigoso, Postdoctoral Researcher
Hugo is a postdoctoral researcher at Carrion and Balazadeh's Labs developing knowledge on the identification of plant and microbial traits that enhance plant growth and tolerance to abiotic stresses. Hugo received his master's and Ph.D. degrees from Colorado State University. During this period (2017-2022), his research focused on understanding the interplay between soil microbial communities and root exudates in the rhizosphere of plant crops and Arabidopsis. Hugo's research goal is to help develop new agricultural products and technologies that improve crop health and productivity.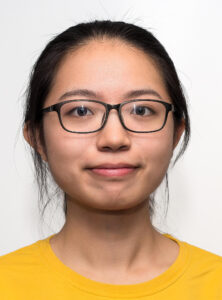 Xinya obtained her BSc in Agriculture in Southwest University in China in 2018. After that she studied Environmental Biology in Utrecht University (The Netherlands). During two MSc internships, Xinya investigated the impact of phyllosphere microbiome on Arabidopsis leaf disease by bioassays, and analyzed the metagenomics data of tomato rhizosphere for QTL analysis. In October 2020, Xinya joined Carrion Lab as a PhD student (in collaboration with Prof. Jos M. Raaijmakers, NIOO-KNAW). In her project she aims to decipher endophytic microbial functions activated upon pathogen infection. In addition, Xinya is also involved in the development of bioinformatic tools and its use for the prediction of endophytic lifestyle and confirmation by mutagenesis.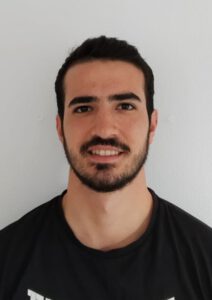 Guillermo Guerrero Egido, PhD candidate​
Guillermo studied Biology in the Universidad Complutense de Madrid (UCM) and later, moved to the Netherlands in order to study the MSc in Bioinformatics and System Biology in the Universiteit van Amsterdam (UvA) and Vrije Universiteit Amsterdam (VU). As part of his MSc, Guillermo served as intern in prestigious research places as Cancer Center of Amsterdam (VUmc) and Sanquin, where he worked with proteomics, immunology and flow cytometry data. In October 2020,  Guillermo joined the Carrion lab as Bioinformatician. He has been mainly working in the developing of the comparative genomics automated pipeline "MicroLife" and transcriptomics.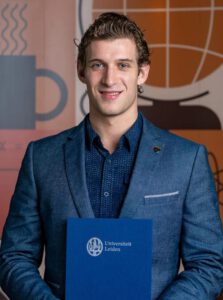 Pascal Nuijten, PhD candidate
Pascal obtained his BSc in Bioinformatics at LIACS Leiden University. Then he finished his master degree in Molecular Genetics & Biotechnology where he expanded his molecular and microbiological skills. Now he combines both disciplines for his work in the CarrionLAB. As a PhD student of the MicroRES project he is aiming to decipher the molecular mechanisms involved in the drought stress alleviating symbiose of microbes and plants to improve crop health and sustainability.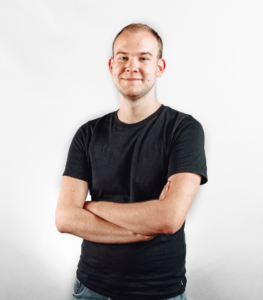 Kevin Bretscher, MSc Student, Internship
Kevin obtained his bachelor in Biology at Leiden University and currently he is studing the MSc Biology: Molecular Genetics and Biotechnology at the same university. For his internship at Carrion lab he will use MicroLife to find genes that can predict bacterial lifestyles and experimentally prove these predictions.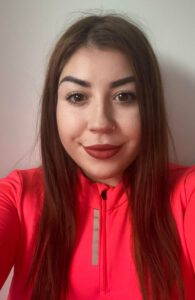 Rebeka Branda, MSc Student, Internship
Rebeka has studied General Biology at University of Maribor, in Slovenia. There she worked on optimization of bio-assays for detection of cytokinins for Amaranthus tricolora and Triticum sp.  She started her journey in Leiden University in 2020, when she joined the Molecular Genetics and Biotechnology track. She worked in Rozen Lab, where she was using experimental evolution for single strains with a multigenerational approach and tried to prompt soil suppressiveness towards Rhizoctonia solani. After that she joined Carrion lab and will be working on endophytic bacteria.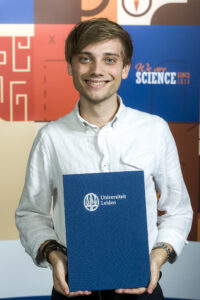 Jip van den Berge, MSc Student, Internship
Jip studied and obtained his Bachelor in Biology at the University of Leiden, the Netherlands (2021). For his thesis he studied the actinobacterium Streptomyces coelicolor and its growth and morphology under different sugar concentrations, using confocal microscopy. This research was conducted under supervision of Dr. J. J. Willemse. Jip will support Xinya Pan in her research as an intern of the Biology Master 'Molecular, Cellular and Organismal Biology', looking at endophytic bacteria in crops.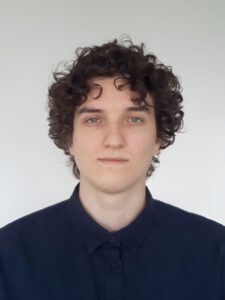 Tijn Stijger, BSc Student, Internship
Tijn is in his third and final year of his bachelor's in biology at Leiden University. He recently finished the minor Molecular Biotechnology where he already gained some theoretical knowledge on plant-microbe relationships in crops. For his thesis he will screen 146 soil bacteria for beneficial properties that alleviate heat, drought and salinity stress in Arabidopsis thaliana. This internship will provide a strong foundation for his upcoming master 'Molecular Genetics and Biotechnology'.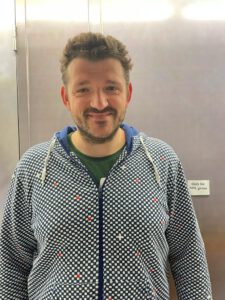 Edis Sepo, M.Sc., Bioinformatician
Edis studied Biology and Medical laboratory sciences at the Inholland University of Applied Sciences in Alkmaar (Netherlands).  In pursuit of his interest in biology, statistics and computers, Edis started a bioinformatics master at the Vrije Universiteit Amsterdam. In June 2020, he joined the Carrion lab for his final internship on the subject of differential response to fungal infection in root-associated microbiome. Now, Edis is working as bioinformatician at Carrion and Raaijmakers labs.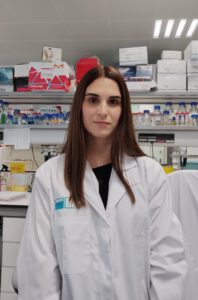 María Victoria Berlanga, PhD candidate (Guest)​
María studied Biology and is doing her PhD at the University of Málaga (Spain). Her research is focused in understanding how extracellular matrix of Bacillus subtilis modulate the beneficial interaction between the bacteria and host plants. She is using a multidisciplinary approach using metabolomics, transcriptomics and molecular microbiology techniques, under the supervision of Prof. Diego Romero and Dr. Carlos Molina. She is a rotation student from the Cellular and Molecular Biology Program of the University of Malaga.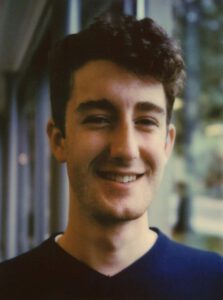 Will Harley, MSc student, Internship
Will studied biology at the University of Bristol before doing an MSc in Bioinformatics and Systems Biology at Universiteit van Amsterdam and Vrije Universiteit Amsterdam, during which he undertook his thesis project in metagenomic analysis for research into suppression of fungal disease of plant roots at Leiden Universiteit and NIOO.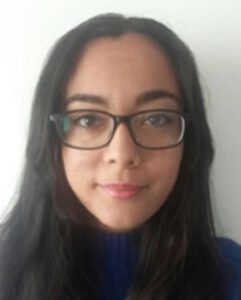 Luisa M. Arias, BSc, Student assistant
Luisa studied Biology at Universidad del Rosario, in Bogotá, Colombia. With her thesis, she characterized the gut microbiome of triatomine insects, known vectors of Chagas disease in the tropics, under the supervision of Dr. Juan David Ramírez. In February 2020, she joined the Molecular Genetics and Biotechnology MSc programme at Leiden University, (The Netherlands). For her internship project, the group of Metagenomics and Plant-Microbe Interactions (Carrión lab) welcomed her with open arms and the ambitious project of developing MicroLife: a tool for microbial lifestyle characterization and prediction.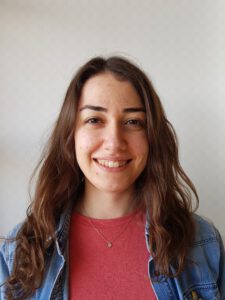 Hazar Ulusoy, MSc Student, Internship
Hazar studied Molecular Biology and Genetics in Koç University, in Istanbul, Turkey. During her BSc she was part of the Biotechnology and Circadian Clock Lab for 1.5 years, where she contributed to the characterization of a novel photolyase in V. cholerae. Later she started her MSc in Biology in Leiden University with the specialization Molecular Genetics and Biotechnology. She joined Carrion Lab in November 2020, where she is currently working on her project focused on lifestyle prediction of Mycobacterium spp., using MicroLife for bioinformatic analyses and transcriptomics to show that MicroLife pipeline is a useful tool to classify bacterial lifestyles.
Contact